Roulette Articles And News: European Roulette, Roulette Gold, Microgaming, Game Review



February 28, 2006.
European Roulette Gold Game In New Microgaming Releases For May.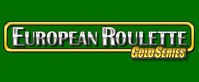 The leading online gaming software developer Microgaming announced its latest releases for the month of May - four new games that cater for roulette, slot and video poker players.

In well established European Roulette Gold game, the latest technologies have been used to present an easy to use, smooth playing, traditional casino game. Microgaming developers conducted intensive player research in order to ensure the game achieved an ideal balance of sophisticated ambience with hi-tech efficiency and ease of use.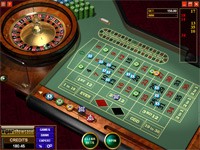 Always a favourite with roulette fans, this game is now far and away the best of its type on the Internet following a detailed revamp using the latest cutting edge technology. The development team for this outstanding and extensively refurbished game researched global player preferences and harnessed the latest technologies in graphics, player-friendly design and game-play power to present European Roulette with the ideal balance of elegant and sophisticated ambience coupled with hi-tech efficiency and gambling excitment. One look at the player screens, and you will be convinced that this game sets a new standard in online gaming software; from the razor sharp quality and true colour reproduction of the walnut-rimmed table and the sheen of the brass wheel to the wide choice of player controls and assists, the game promises ease of use, fast and positive action and the feel of true quality.

Control buttons such as Call Bets, AutoPlay, Redo and Undo are sized and positioned for maximum convenience, together with zoom in snapshot windows to ensure that players remain in the picture and on the numbers.

Through the use of new wheel and ball animation technology, interactive chip selection, animated 3D chip action, precision graphics and crystal clear ambient sounds, this online game has an authentic feel, and the new 'brass' frame buttons plus the inclusion of a useful Bet Timer add to the quality and the realistic experience of the game. New European Roulette Gold game delivers fast and positive action and the feel of true quality.

European Roulette Gold Series offers you improved usability with the inclusion of rejuvenated functionality; 3D Ball Animation, Realistic Chips, Increased Player Area and the BEST Roulette experience on the Internet.

You can find the game at most of the Microgaming online casinos starting from April 25. You can also play all new games from these series at the following recommended Jackpot Factory casino:


Related Articles:
1. The History Of Roulette By Damian Sofsian

(13/12/2005)



2. New European Roulette Game In October Microgaming Releases

(30/10/2005)



3. 5 Roulette Tips To Dramatically Increase Your Odds And Profits

(11/04/2004)



Back to articles Page 3
Roulette Articles And News From Online Casinos:
Page 1
Page 2
Page 3
Page 4
Page 5
List Of All Roulette Articles