ROULETTE WHEEL LAYOUTS

The American Wheel Layout

This wheel has 38 partitions that are numbered from 1 to 36 plus 0 and 00. Even numbers are red and odd numbers black. "0" and "00" are green. With extra double zero "00" partition the house has an advantage of 5.26% (if "0" or "00" are hit, all bets lose). There is also "Five Number Bet" (betting numbers are 0, 00, 1, 2, 3 at the same time) which gives the casino a 7.89% edge over the player in American version of roulette game.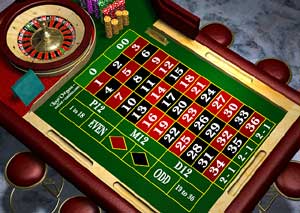 The European or French Wheel Layout

This wheel has 37 partitions that are numbered from the 1 to 36 and 0. With having only 1 zero the house has an advantage of 2.70%. Due to single zero, the European wheel game has the house advantage that is twice less then the one in American wheel game. Observe European Wheel Layout and Diagram: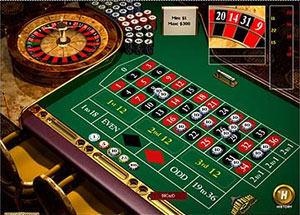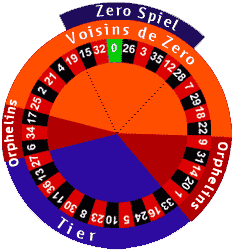 As you may see spinning the European roulette wheel is more favourable for players. Observe the layouts of the different roulette wheels and possible bets.
See Roulette Terms and Bets >