Top Online Roulette Games & Most Popular Casinos 2020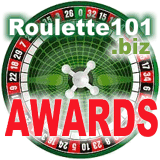 These rankings are based on the statistics of over 30,000 real online casino roulette winners. We collected winners' data from different online casinos during 2009 - 2020 in order to find the best roulette games to play and win, as well as most popular online casinos, where the winners do play. Biggest online roulette winners vote for the top games with their own money and now you know where to play and which game is the best!

The most popular game is simply "Roulette" - this is combined name for different game variations in various casinos. The first recognizable game is European Roulette Gold by Microgaming, that brought over $30 Million to over 2,000 winners online. French Roulette and Roulette Live (Playtech) are also brought tremendous amount of money to the happy winners.

Top Game by Avg. Win Amount
If we look at the average win on different games we see that the most rewarding games were Video Roulette, Premium European Roulette (developed by Playtech) and Roulette Royale (Microgaming). For Video Roulette we have only 6 winners and Roulette Royale is a progressive roulette with side bet, so the most attractive game here is the Premium European Roulette.

Roulette Royale is the progressive game based on roulette, but with a twist - each time any number repeats the player is awarded an additional win, even if he/she did not have a bet on the winning number. If the same number repeats 5 times in a row, the player wins the progressive jackpot starting at $90,000.00.

Top Online Casinos by Total Players' Wins 2009 - 2020
* - we recalculated all wins in different currencies (€, £, AU$, SEK...) to US Dollars.

As you may see the number 1 online casino for roulette is Casino Tropez! This casino wins by total players' winnings AND by Average Win amount. Roulette high-rollers will love Tropez for big possible wins and fast payouts. Another popular online casino from this group - Europa Casino - offers second largest average win.

Most Popular Casinos
If we look at the total number of wins we see that the most popular casinos are William Hill (first place), EuroGrand (second) and Ladbrokes Casino (3rd place finisher). These casinos paid out $15M to almost 1500 lucky winners each.

Popular Microgaming Casinos
All top online casinos in our rankings, except Ladbrokes, feature Playtech gaming software. But if we look at the Microgaming online casinos we see 32Red Casino to be the leader in terms of average win amount ($32K) with All Slots (with $26.5K) to be the second place winner. In terms of total wins Ladbrokes is the number 1 - the most popular Microgaming casino among roulette players.

See also the updated list of the biggest online roulette winners.